57N Nivernais Class Dutch barge
This boat is being built for another German client that we met at our French Salon Fluviale event. Nearing completion in steelwork she has just been shotblasted and had her first of many primer paint jobs. Completion is intended delivery for late October and she is being delivered directly into France.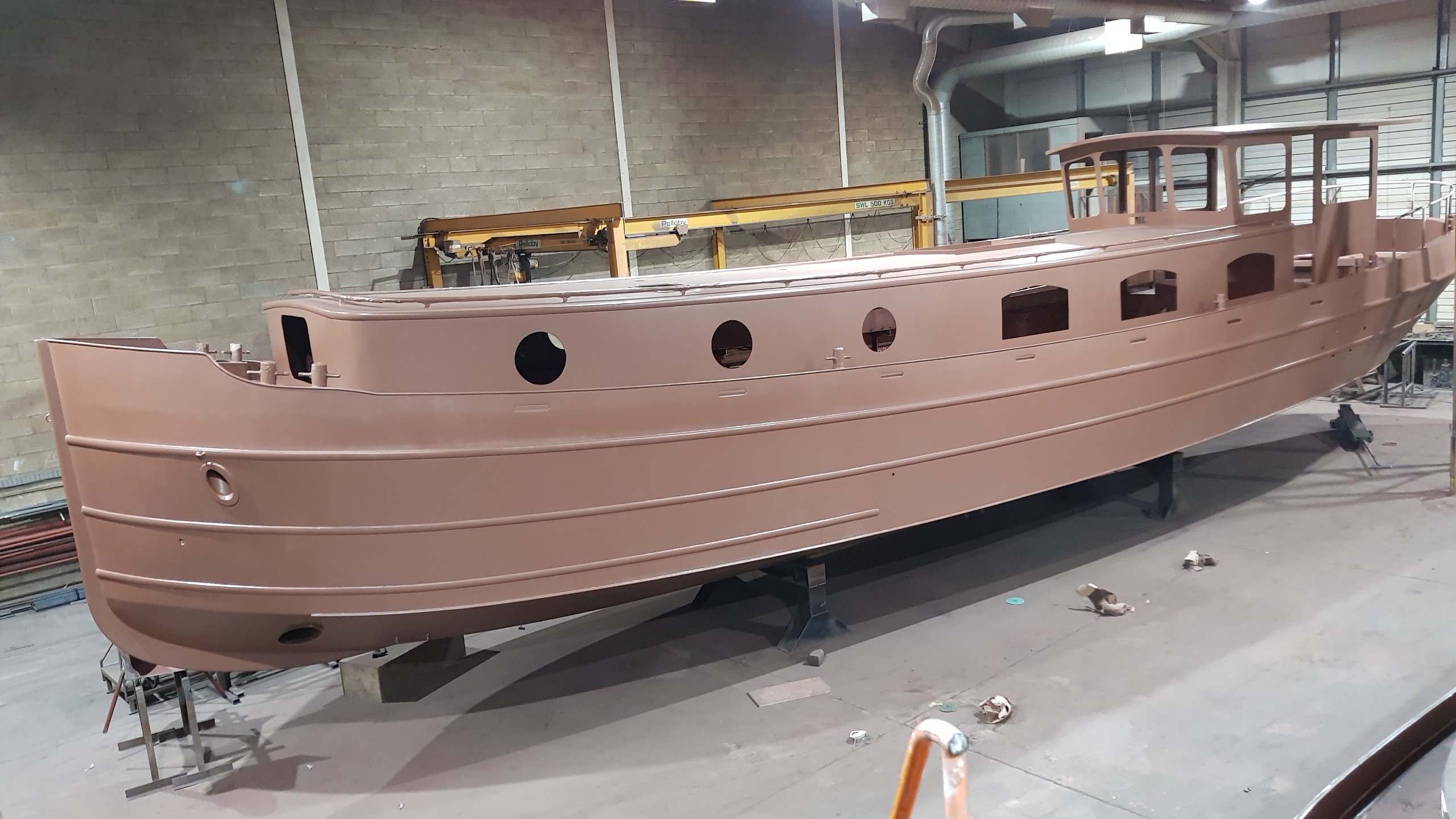 57N Nivernais Class Dutch barge
Just started is a 57N Nivernais for Stephen Cliff. Stephen visited us at the works last year and fell in love with Charles and Maggies boat "Proper Job" another 57N Nivernais Class Dutch Style barge.
Stephen is due to visit our works in early September for a sit down with Joe to finalise the last few design details. Stephen is going to name his boat "Connie" after his mother. Connie is due for completion around Christmas time