We will also be launching Jacobs Creek this week, a 55L built for Kevin and Lynn. Kevin and Lynn recently completed their commissioning weekend at our workshop, which happened to coincide with England's football match with Scotland.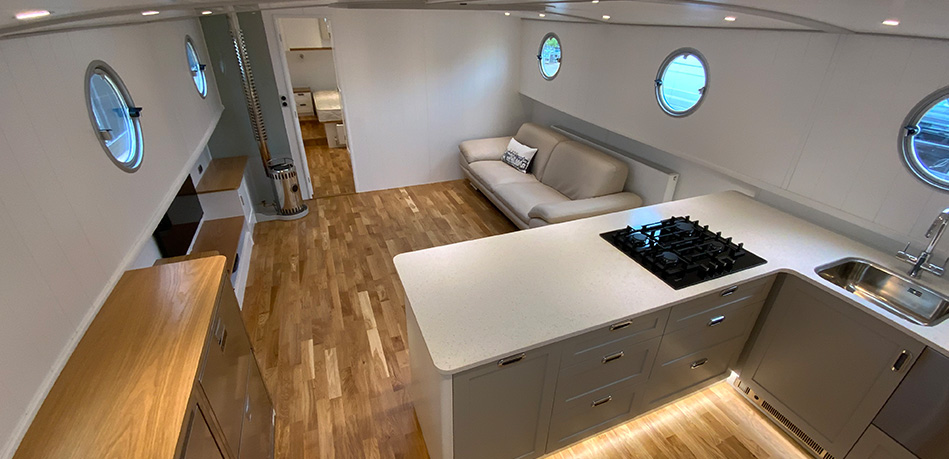 We had to make sure their satellite was working so they could tune into to match – I bet they wish they hadn't bothered given the result!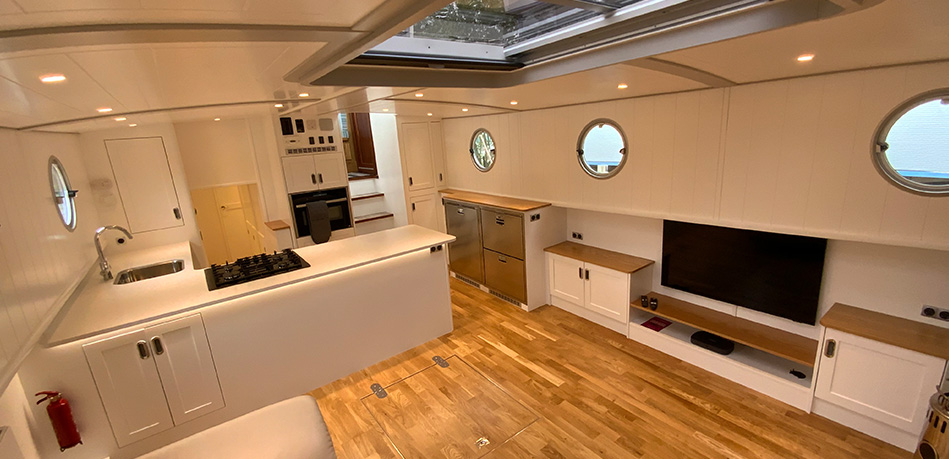 Their boat is a 2 bedroom version of the 55 Luxemotor – double master cabin and ensuite. "Our 55L is one of our favourite things to build – a good-looking boat that ticks all the boxes!! It is a sister boat to Jangus & Constance and features a cream-painted open-plan interior; it will be sure to turn heads at our Henley Show!