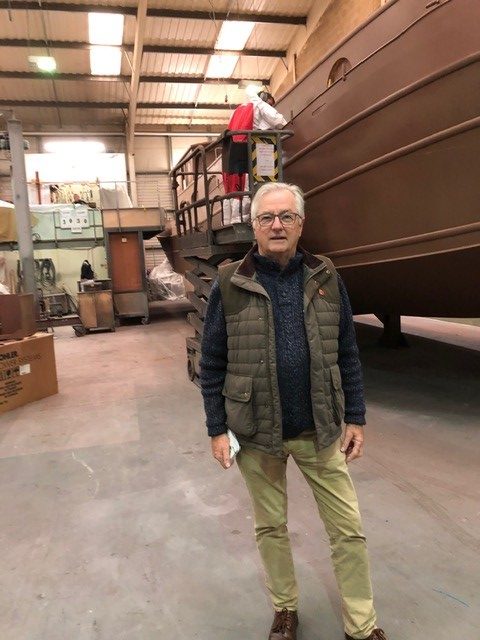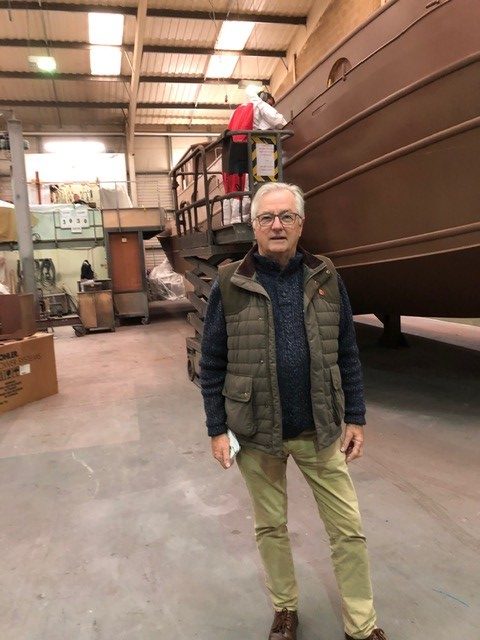 My name is Stephen Cliff and I have been messing around in boats for Sixty years. I have been hooked ever since a family holiday cruising on the Norfolk Broads in the early Sixties. A very leaky rowing boat on the River Kennet, bought when I was fourteen started my addiction followed very rapidly by an ex hire launch called Tuna purchased in Caversham. It too, leaked and refused to start, the boatyard I bought it from must have seen me coming!!!
Fast forward fifty years. After owning a very thirsty sports cruiser in Mallorca, I decided to return to the River Thames for a spot of the more genteel stuff. I purchased a very nice Sheerline river cruiser followed by an even better Haines 350 which I kept at Harleyford.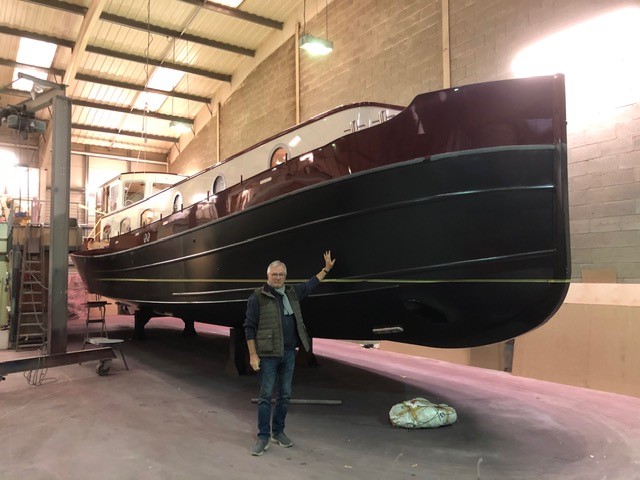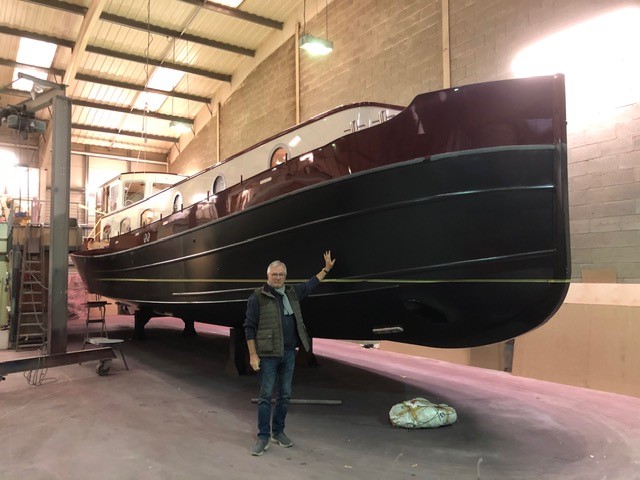 Whilst cruising the Thames, I noticed a number of very handsome Piper Dutch Barges regularly passing the river bank. Over the years, I got into many a conversation with Piper owners and was treated to tours and even the odd glass of wine. All of the owners I spoke with were very enthusiastic about their boats. This started to kindle my interest!!!!
Following the death of my wife in 2016, I decided to hang up my life jacket and I sold my beloved cruiser ShadyLady. I purchased a motorhome, then another even bigger one but it never really excited me. It was the river that I was missing.
My interest was kindled during the Summer of 2018. I was flicking through the Piper Boats website admiring the different replica Dutch Barges and decided to contact the company to arrange a visit to the yard at Biddulph. I made the long journey from Devon to the yard that August.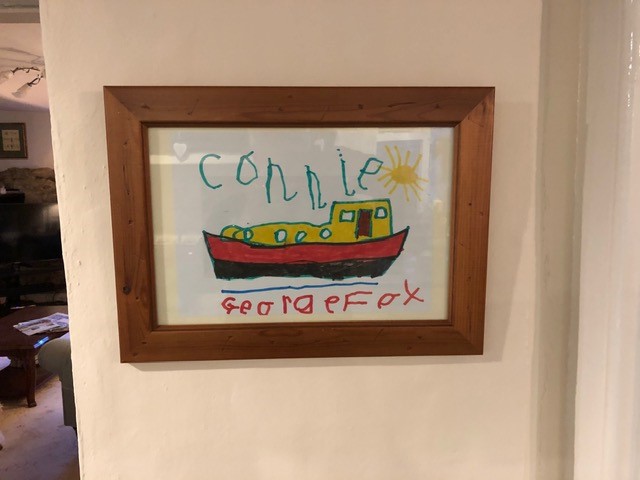 I met Andrea, Nick and Simon at the yard and after coffee was shown around the yard by Simon. I was impressed by the quality of the workmanship and the enthusiasm of the workforce. Simon explained the whole production process from start to finish. We looked over two boats in various stages of build. Needless to say, I left the yard very impressed. The only thing holding me back was the build slot. Nothing was available for eighteen months so I decided to put the idea on hold.
Whilst browsing through the Piper Boats website last June, I noticed that a production slot was available for early September. I gave Andrea a call and emailed over a specification for a Piper 57N. I had included many extras in the barge to match my requirements. After several telephone calls and emails to Simon, a deal was struck.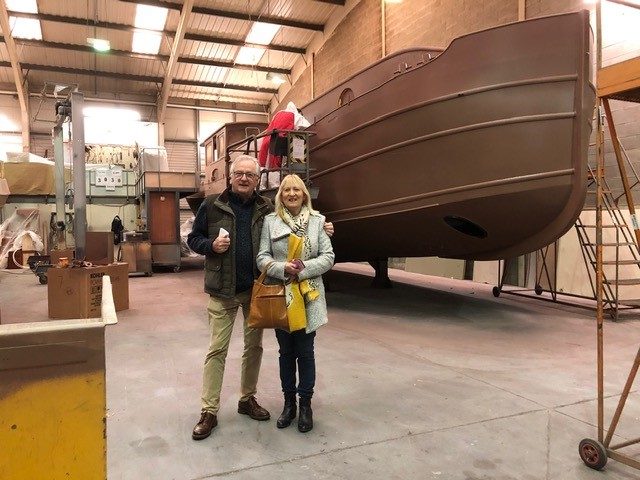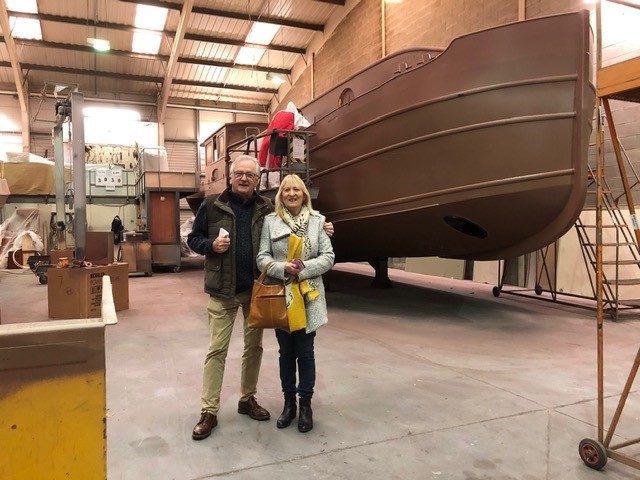 I visited the yard in early August and spent the day with Simon and Joe Shenton. Joe and I spent around five hours discussing th
e various options available. By mid afternoon, we had almost cracked it. We left several decisions for confirmation at the Show at Henley-on-Thames in mid September.
I arrived at a very rainy show with my family in tow, we spent the day talking with several owners and we boarded most of the barges on show. We then had another meeting with Joe and Tom to finalise the specification. We had cracked it!!!!
I made another three visits to the yard during production. I watched with amazement as my barge grew from a pile of Dutch Steel into my beautiful Barge Connie. (Named after my dear mother. I liaised with Andrea over many items such as curtains, blinds, seat colours, the list went on. A call from the yard in mid December confirmed that Connie was almost ready.
My partner Anni and I spent a snagging weekend living on Connie in mid January. We were shown over the boat literally from Stem to Stern and were familiarised with all aspects of the boat. We presented a list of snagging items (nothing serious) which were all taken care of in a professional manner and returned to Devon.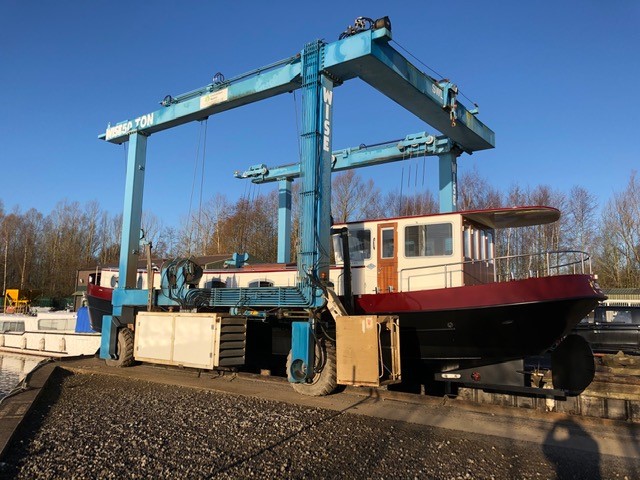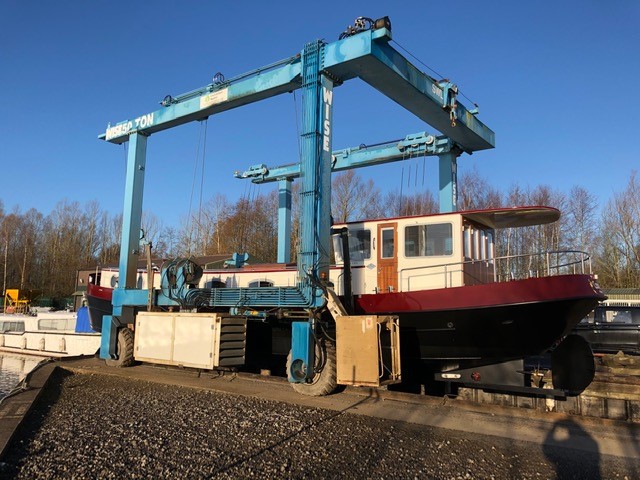 In no time at all, we were driving up to Caversham to take delivery of Connie. We arrived at the hoist at 8am, Connie was already in the slings ready to hit the water for the first time. It was a beautifully sunny morning and Connie looked stunning. Seconds later she was lowered into the water.
The Piper team prepared Connie, this took around three hours and we met them at lunchtime for a quick run. Because the Thames was in full flood, this consisted of several passages up and down Thames and Kennet Marina. I took the helm and was pleasantly surprised by the ease of manoeuvring such a large craft. We berthed at Dreadnought Moorings and I was passed the keys. Connie was mine.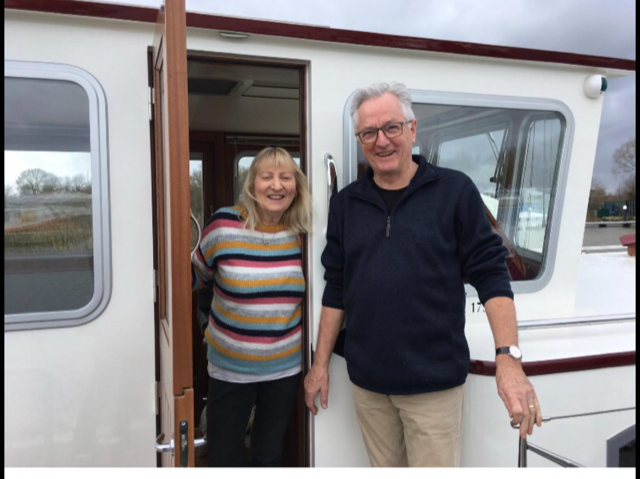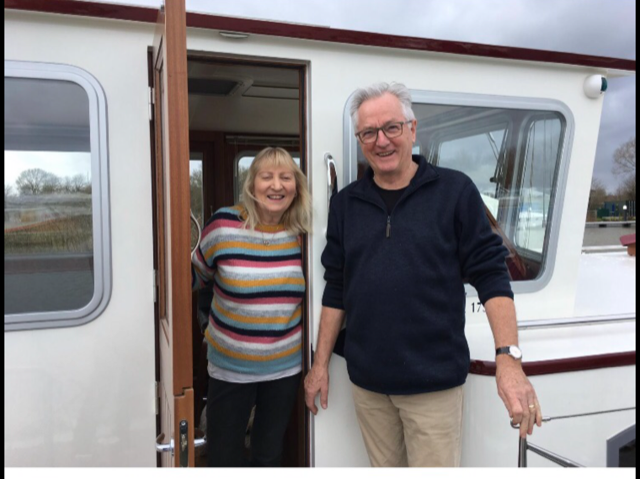 Anni and I have just had a long weekend on Connie giving her a real sortout, we have loads of "stuff" which was swallowed up in no time. She is looking ship shape and ready for cruising. Sadly, the Thames was still in full flood so we were unable to take her cruising.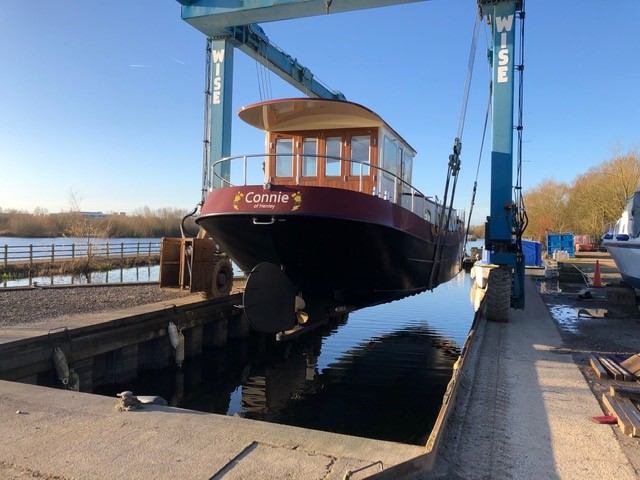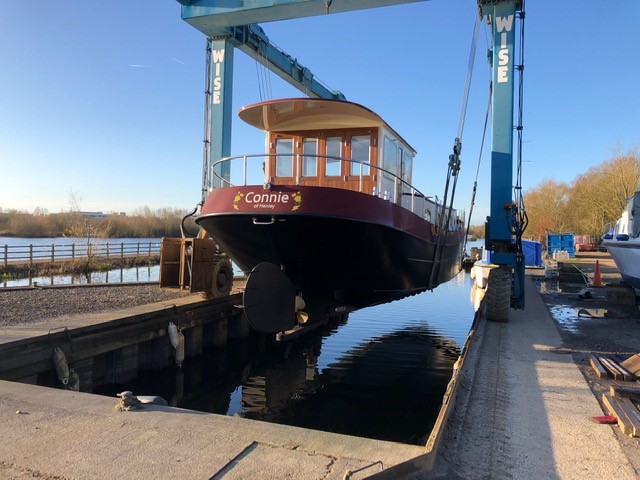 I have been really impressed with the quality of workmanship from Piper's. Nothing was too much trouble and I was amazed how painless the whole process had been. I would have no problem recommending Piper Boats to any prospective customers.